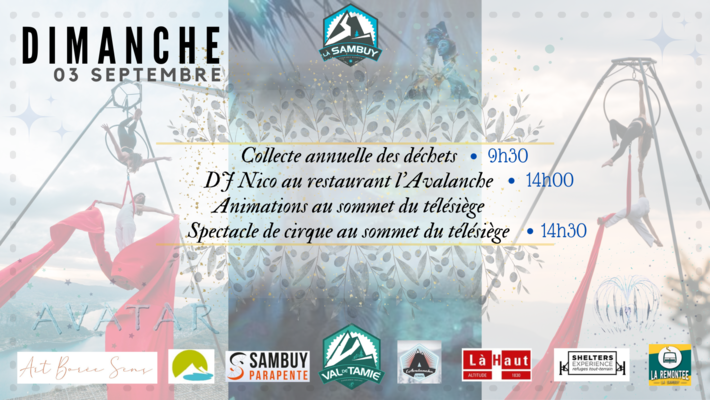 After an intense season, a garbage collection is planned from 9.30am, to keep our mountain clean and beautiful for everyone. Come alone, with friends or family to save La Sambuy from the onslaught of garbage!
The day continues at the top of the chairlift, with a circus show at 2.30pm! We're delighted and privileged to welcome "Artboréesens" for a 45-minute show. 5 artists will thrill you with their "AVATAR" theme, featuring trapeze, hoop and aerial silks.
The Avalanche restaurant will also be offering musical entertainment with DJ Nico, from 2:00 p.m. onwards.
Several free activities will punctuate your visit to the resort: rifle shooting (from 11am to 12pm and again from 4pm to 5pm), "jeu du gruyère", "chamboule tout", molkky.