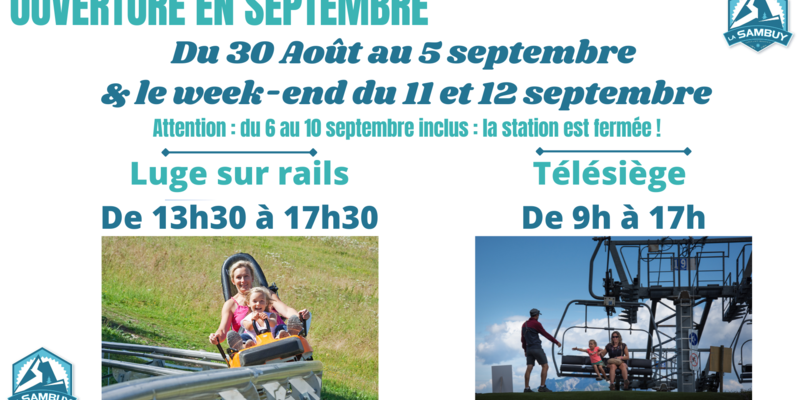 In september, the four season sledge and the chairlift are open!
We are open until the 5th of september and during the week-end of the 11th and 12th of september :
The four season sledge from 1.30pm to 5.30pm
The chairlift from 9am to 5pm
It is possible to rent material for the via ferrata and the Explor Game® during those days.
Be careful : from the 6th of september to the 10th included, we will be closed.