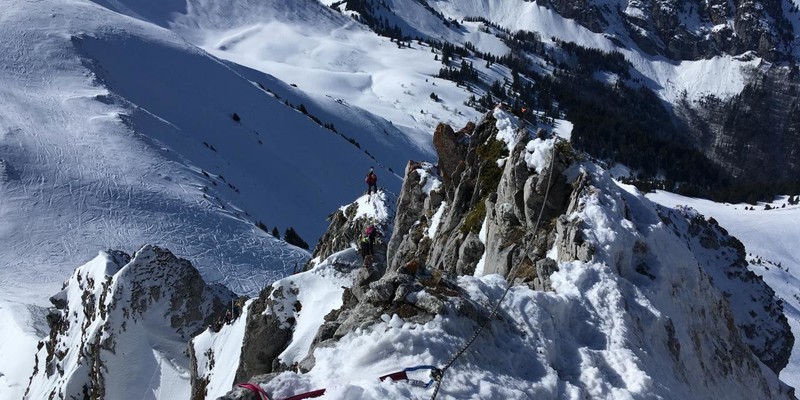 Non-timed cross country skiing course with a rocky ridge pass.
Club Alpin Français of Faverges (CAF), in partnership with Mountain Guide Pierrick Hotellier, organizes the 4th edition of Traces of Hope.
It is a non-timed course, starting from the parking of Station de la Sambuy, wich will take you up to the summit of La Sambuy (2198m). The course starts towards the Chalet de l'Aulp to reach the Petite Chaurionde (950+ m of elevation gain), from there you will progress on a rocky ridge, safely equipped for the occasion. Once you reach the summit, descent starts by foot and then on skis to get back to the top of the Sambuy Chairlift.
This Event is non-profit and all the funds collected will be transfered to association « Mayann Autisme et Vie » in support for a child subject to autism spectrum disorders (ASD) who need special and expensive medical care.
This course is opened for experienced skiers and alpinists, 18 y.o and older, the number of participants is limited to 120 for safety reasons.
Once finished the course, a snack is offered and a practice park for Avalanch victims recovery will be installed close to the top of the chairlift. A lottery is organized where you can win various prizes from different local partners of the event. Each participant will be given a free 4h ski pass at la Sambuy.
Inscription cost is 20 € and has to be done with CAF Faverges.
For more informations: 06 81 07 66 35 or essaimance@orange.fr